Welcome to St. Mary's Catholic Primary School
Our Liturgical Season is: Ordinary Time
St Mary's Church                         Wednesday Word                          Metanoia 'Seekers' Project
Head Teacher Welcome
On behalf of all the pupils, staff and Governors, I would like to extend a warm welcome to both new and existing families. It is a privilege to be the Head Teacher at such a special school. 
St. Mary's Catholic Primary is a stimulating, supportive and friendly school located in beautiful semi-rural location in Lea town. We are blessed with beautiful grounds  
As St. Mary's Catholic Primary School we are Inspired by our Patron Saint Mary by the faith, humility and compassion she showed. Gods love and our faith is at the heart of all we do. We are a small school which creates our distinctive family atmosphere. Every child is part of our family and highly valued as a unique individual. Their unique talents and needs are nurtured and they are encouraged to shine!
"Loved and inspired by Mary… 
We shine and learn as a family of God" 
We aim to provide an environment where children, staff, families and Governors work closely together. We work hard to ensure our school is a safe, secure and exciting place to learn and grow, where everyone is supported and encouraged to excel and be the very best they can be. We are mindful that once our children leave this school they will help to shape the future and so they will need to be resilient, imaginative, considerate and confident. At St. Mary's Catholic School we encourage our pupils to be EAT learners- which means they E= Explore, A= Active and T= Think creatively. 
We look forward to making your child's time here at St. Mary's a truly happy and memorable experience. If you would like more information please feel free to call or come and visit our school. 
Mrs A Brogden
A welcome note from our pupils 
Welcome to our wonderful school where we shine and learn as a family of God. As Mary is the Mother of our school, praying is an essential part of our day as it leads us on the right path and to follow in Jesus' footsteps. Everyone in our school has a smile on their face and is happy because it really is a great, welcoming place to be. We respect all adults and in return they respect us too. Pupils have a voice at St. Mary's and we share ideas for clubs, sports, fundraising ideas and experiences. We are always willing to help others in need both inside and outside of school. 
Written by the School Council 2023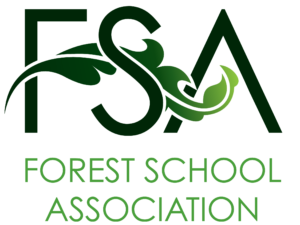 Forest school info for parents_permission class 1
Forest school info for parents_permission class 2
https://www.lancashire.gov.uk/health-and-social-care/cost-of-living/warm-and-welcome-places/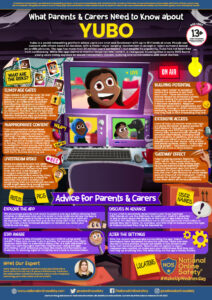 Click the image to see important information about 'YUBO'.