Big School Adventures
Welcome to Big school adventures, we are the outdoor explorers!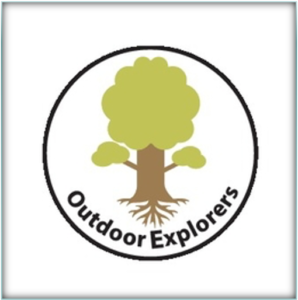 Every Thursday afternoon we welcome children (age 3 years+) from our local community to join us for a taste of big School life. Our big school ethos is underpinned by a goal to build resilience and to take safe risks. Through our forest school themed sessions the children develop skills to become confident learners and valued members of our school family.
"Pupils use the school's 'E.A.T.' approach to learning. This means that they can Explore, be Active and Think creatively in lessons" OFSTED 2019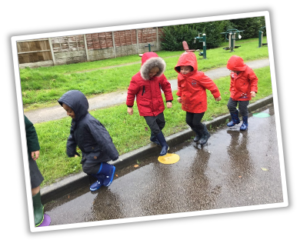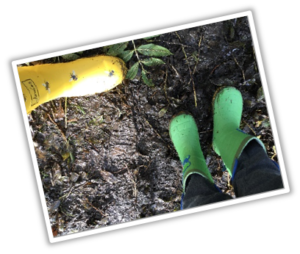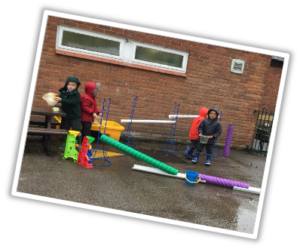 This free session takes place every Thursday from the 5th November at 1:15-3:15. During the current climate safety is of paramount importance so to ensure we operate in a Covid secure environment booking is essential and numbers are limited. For more information call 01772 729881
Thursday 15th May
This week the children and have been looking at our outdoor spaces and thinking about how we would like to develop them for our forest school sessions. We were lucky enough to have some tree stumps donated and the children thought about ways we could use them… They seem to make perfect seating for a campfire! The children then looked at photos for inspiration and drew pictures of what we hope to achieve in the coming months!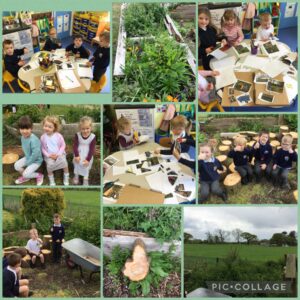 Thursday 6th May
This week the children were excited to review their clay leaf prints. We looked closely at the details of the leaves and used silver paint to highlight the veins. We found out about trees and why they are so important for our planet.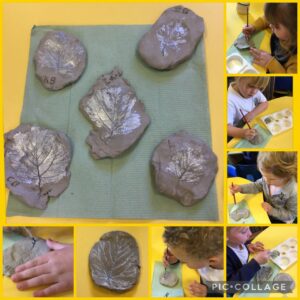 Thursday 29th April 
This week the children made clay leaf prints. We looked at the different trees and plants on the school grounds. The children were excited to see the details and marks left on the clay.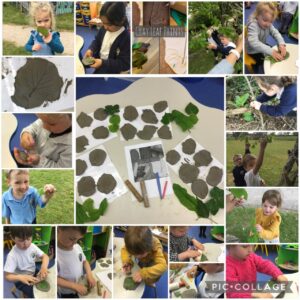 Thursday 22nd April 
This week the children have enjoyed an Athletics session. They were working on their ball control skills, practising throwing and catching. We had great fun playing games in teams 🎾⚽️🏀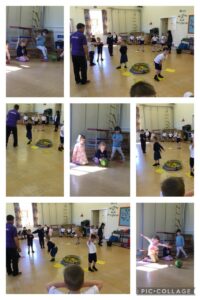 Thursday 15th April 
This week we set up mini beast pit fall traps. All the children helped to find the perfect spot and dug holes. Then we gathered sticks, leaves, grass and flowers to help camouflage our traps.
We will be checking our traps next week to see what we have caught…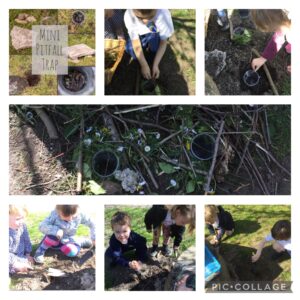 Thursday 25th March 
This week we made 'Dandelion play dough'. The children worked together to mix the ingredients and colour the play dough using dandelion flowers. We learnt about the different parts of the plant and its life cycle. The children enjoyed using the different parts of the plant to enhance their play dough creations.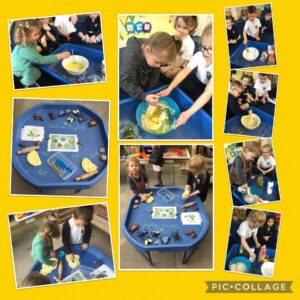 Thursday 18th March
It has been so lovely to welcome the children back this week we have missed you all! Spring has sprung and the children have been enjoying learning outside creating habitats for farm animals, drawing flowers and den building . In our multi skills PE session the children were keeping active and working on ball control…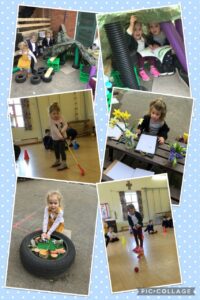 This week we created 'jingle bell sticks'. The children collected sticks on our welly walk. They then selected ribbons, wool and most importantly bells to decorate their sticks. We read the story of 'The Little Reindeer' and rang our bells along with the reindeers bells…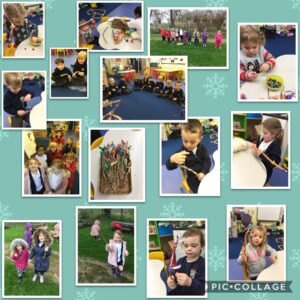 We created Christmas wreaths using leaves we collected on our welly walk, the children were so proud to work together to make Christmas gifts for the each of the other classes in school.